Blog
Welcome to my blog, below are a series of things that popped into my head to share with you.
Burgundy: Awaken you Passion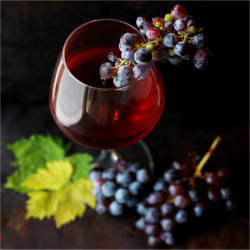 Well I asked the cards what colour I should use this week as I have a few important meetings that could impact my future and out came Burgundy! Inna says that "Burgundy assists you to connect to your passion, vibrancy and enthusiasm for life. It can lead to your life purpose and help to make your dreams a reality.
Being a Clear Winter I don't have a lot of burgundy in my wardrobe it can be a little too deep. I did wonder if I should continue my path from last week where I embraced Apricot and added it to my diet. A glass of Burgundy wine every night? After all, according to Wikipedia the name comes from the colour of the Burgundy wine! Maybe not, but one of the meetings is in a bar so perhaps a deviation from my normal Pinos Gris that night!
A common theme I read when looking into how colours affect our lives is that you can wear the colour close to your skin. Each colour gives off light waves and so the belief is that wearing the colour by your skin allows you to absorb the light waves. Time to search my underwear draw for some burgundy or maybe a burgundy nail polish…
As usual I've created a Pinterest board with a collection of burgundy pins to get you started. Let me know on my FaceBook page how well burgundy worked for you, did it help connect you to your passion and vibrancy?
If you want to learn more about Inna's card deck you can watch a 2 minute YouTube video or search for "The Secret Language of Colour" to see where you can buy a set for yourself. I found the image of the wine on Unsplash, thanks go to Roberta Sorge for this one.
Putting colours together: Monochromatic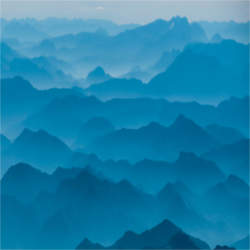 When I first started my journey into colour I was often baffled at how you knew what colours looked good together, was there a science to it? It turns out there is indeed a science to it; several in fact! You can go monochromatic, analogous, or use the colour wheel to determine the complementary, secondary or tertiary colours that go well together. Lots to learn huh! I also discovered whilst putting together my Pinterest boards for the different seasons that nature is pretty good at picking colour combinations too.
Let's start with Monochromatic; for me this is the simplest as it is the art of using different variations of the same colour. Not just wearing black and white as a lot of people I've spoken to believe! 2018 has seen a comeback in the monochromatic look, The Fashion Tag Blog has an article on icons that rock this style plus pictures of this year's Versace fashion show. I've searched through Pinterest and started a board for monochromatic colour schemes finding them both in rooms and in fashion, as well as some great monochromatic photos from nature. I even realised as I was searching through that my own décor and fashion style leans towards monochrome. My wardrobe was a sea of blue, my safe colour but I've learnt to branch out, more on that in other blogs…
Going for monochrome makes building up a capsule wardrobe relatively simple, you already know everything is going to work well together. It's a good way to get yourself a stable set of clothes that can be mixed and matched. However, you need to be careful, specialists in colour and how if affects our lives believe that wearing the same colour all the time can have a detrimental effect on you. Look out for my blogs on the other ways to match colours mentioned above to help bring a few more colours into your outfits. If monochrome is your safe haven, start by wearing different coloured underwear when you need the boost of a particular colour.
Apricot: Rejoice and Lighten Up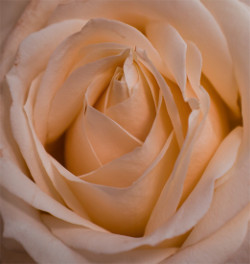 Colours affect us in many different ways with probably the most accepted one being the effect on our moods. Most people know that green is calming and red invokes anger but there are experts that have studied colours in a lot more detail and have attributed behaviours and feeling to many colours.
I have a set of cards created by Inna Segal, which contains 45 cards in total each a different colour. You use them in the same way you would use Tarot cards asking a question as you shuffle the cards and then picking one out of the pack. So I figured each week I would do this and share with you my colour for the week.
This week it was apricot, which was an interesting one for me to pull out as I've been feeling pretty negative recently. Inna says the following about Apricot – "Apricot helps to lighten any heavy or burdensome energy you may be carrying. It brings enormous vitality, joy and zest into your life". So I found an apricot rose image, changed my screen saver and gazed at the colour apricot whenever I felt I needed a break from the day.
Doing a bit of Googling on Apricot it was interesting to find out that it is has quite a few health benefits when eaten… 100 grams of fresh apricots gives you 12% of vitamin C, 12% of vitamin A, and 6% of potassium required by the body – all this under less than 50 calories. It's full of fibre and antioxidents, contains iron and is very good for your skin. In fact Nutrimetics have used apricots as their core ingredient for many of their skincare products for 50 years.
So with all that information I've also added a few apricots to my daily diet, I'm already using the Nutrimetics Nutri Rich Oil every night and the Nutrimetics Nutri Rich Body Crème each morning.
If you want to learn more about Inna's card deck you can watch a 2 minute YouTube video or search for "The Secret Language of Colour" to see where you can buy a set for yourself.
I found the image of the apricot rose on Unsplash, thanks go to Ruslan Keba for this one it is beautiful! I also created a Pinterest board of apricot images, adding a few photo's to get me started. Have a go at bringing Apricot into your life and let me know on my facebook page how you got on!